[twocol_one]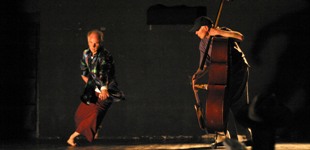 Friday August 26, 7 pm
• Maria Mebius Schröder & Steinar Raknes
• Julyen Hamilton & Barre Phillips
Read more…[/twocol_one] [twocol_one_last]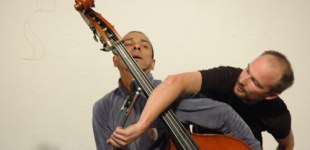 Saturday August 27, 7 pm
• Rozemarie Heggen & Hisako Horikawa
• SichtLaut Trio: Geraldo Si & David Leahy
• Anna Westberg & Nina de Heney
Read more…[/twocol_one_last]
[twocol_one]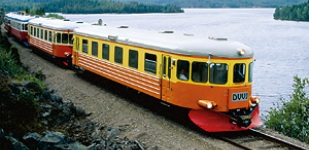 Sunday August 28, 1 pm-7 pm
Sunday excursion with De Vackra Vyernas Järnväg
• Rozemarie Heggen & Hisako Horikawa
• SichtLaut Trio: Geraldo Si & David Leahy
+ New extra act! Maria Mebius Schröder & Steinar Raknes
• Julyen Hamilton & Barre Phillips
Read more…[/twocol_one]
[twocol_one_last]
[/twocol_one_last]
[hr]
[twocol_one]
August 20, 21 & 27
We are sorry to inform you that the youth course has been cancelled.
[/twocol_one] [twocol_one_last]
August 22-25
A four day workshop in Göteborg for professional dancers and bassplayers. Master improvisors Julyen Hamilton and Barre Phillips will share their knowledge on the art of instant composition. The masterclass is organized by Dance'nBass in collaboration with Dansalliansen and Musikalliansen and therefore only open to Swedish residents.
Read more… (in Swedish Only)[/twocol_one_last]